An Education For Life
Visit Our Montessori Preschool in Houston
Montessori Gives Students The Greatest Advantage
At Cy-Fair Montessori School, we are happy to offer the Montessori method of education. Under this model, children are given the space to learn from a place of curiosity rather than obligation. By allowing children the independence to explore, they learn concepts in an organic way, rather than simply memorizing facts. For an educational experience that gives your child the greatest advantage, contact us.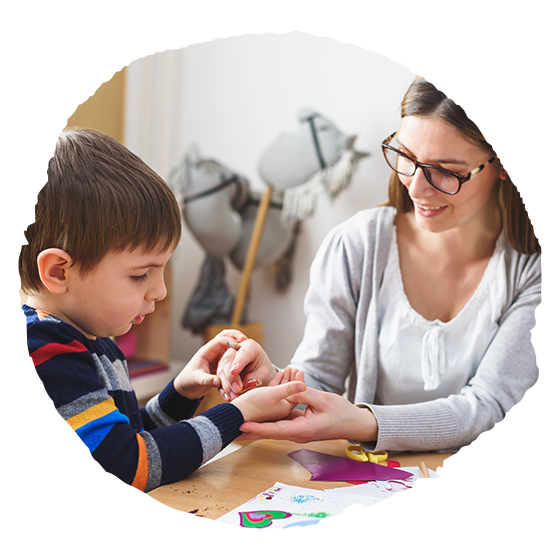 Our preschool in Houston offers a variety of benefits to our students, including:
A safe, happy, and creative environment
A focus on helping children develop intellectual, physical, emotional, and social skills
A dedicated and experienced staff
An environment where children learn to think for themselves
A focus on cooperation and collaboration
Hands-on learning to foster independence and confidence
At Cy-Fair Montessori School, we are proud to offer the Montessori curriculum. As one of the more than 4,000 schools in North America that offers this model, we have a strong network of support that helps us understand all the advantages of this educational method.
The Montessori Method: Beyond Academics
School isn't simply for learning academic facts. Of greater importance is the social and emotional skills that children develop among their peers. With a classroom focused on providing a safe space for students to independently follow their curiosity, children are given the opportunity to develop a love of learning organically. This gives them greater confidence, more self-sufficiency, and an enthusiastic approach to their education.
Education for greatness.
The Montessori method has educated some of the brightest minds in the world, from CEOs to award-winning actors to best-selling authors. Many credit their success to the independent and creative approach to learning offered by the Montessori method. If you feel your child has great promise to leave their mark on the world, a Montessori education is a fantastic place to start.
Let your child be themselves.
Too often, traditional preschool focuses on teaching children to conform. With the Montessori method, we view each child as a unique individual who has unique needs. We never hold a child back or push them to keep in step with the rest of the class. They are able to grow and learn at their own pace so that they are truly able to understand and embrace concepts. With a focus on learning in the real world, the Montessori method allows children to develop a natural curiosity and creativity that is wholly their own.
If you're ready to enroll your child in our Montessori preschool in Houston, we would love to help. Contact us today!